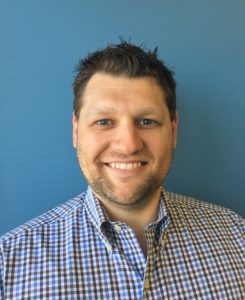 C&S Propeller has hired Morgon Duke as Sales Manager. Based in Fort Worth, Texas, C&S Propeller is a global leader for maintenance, repair and overhaul of the Hamilton Sundstrand 54H60 large aircraft propeller system.
Prior to joining C&S, Morgon Duke's professional career was as an executive sales manager focused on domestic and international business development and expansion. Notable is his success in developing new business units, start-ups and resurrecting underperforming business units through strategic sales initiatives.
"Morgon provides an expertise that will help our team manage our rapidly growing business expansion," says VP and General Manager Buddy Tobin. "Along with his strategic skill set, Morgon brings attention to detail in his business efforts along with an uncompromising focus on customer satisfaction."
Mr. Duke is a Fort Worth, Texas area native.
"Morgon has a professional reputation of exceeding customer expectations. We're looking forward to the results of his sales leadership," adds Jeff Heikke, president of Precision Aerospace Products LLC, the parent company of C&S.
Mr. Duke attended the University of Texas at Arlington with a concentration on Business Management.